Brand new for Supersafe Solutions is our state of the art time lapse system. We can help you display and advertise your next big project by showing your projects build time as you build it.
We offer a completley bespoke website with your branding and logos showing the latest live image of your project plus a time lapse video of your site from start to the current day, we can even render a brand new video for your website the very next day, EVERY DAY!
We also offer the ability for you to integrate your social media (Twitter, Facebook, Google+ and othes) into the website as well as offering you blog capabilities so you can keep your viewers up to date on the current build.
Our current customers have seen fantastic traffic numbers for their website and this gives you a great way to advertise your company whilst showing off your project to the world.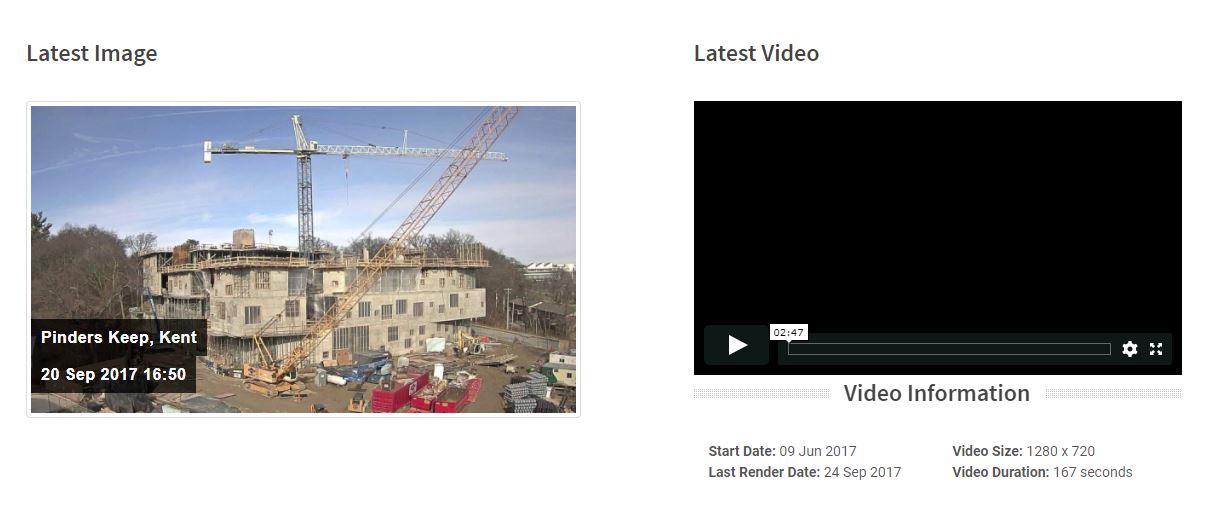 ;