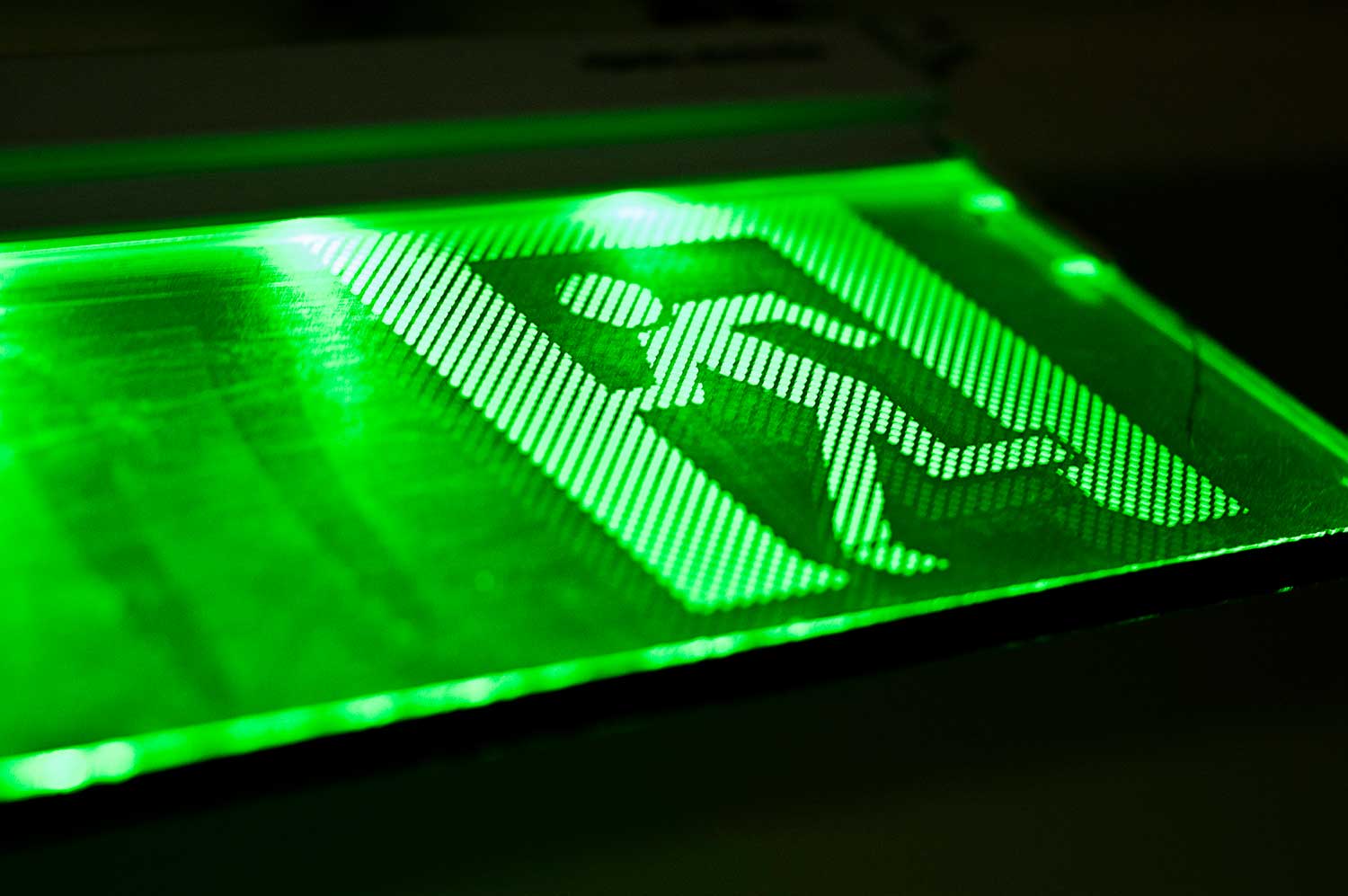 Emergency lights are battery backed that run off a power source that is continuously charged which provides light when the main power source has failed, for example in the event of a power cut or fire. These lights are carefully placed to ensure they light the way to an exit. Several types of Emergency lights are available, which is why selecting the correct system that best suits your property is key. Emergency lights include;
LED Lighting, these tend to be slightly brighter due to the power behind them

Bulkhead lights are larger and also provide a lot a light

Exit boxes, these should be at the end of corridors and above all fire exit doors. They are the one with the green man on them

Droplights, once again tend to have the green man on however, these hang from the celling where a drop or door frame is.
Alongside determining what types of emergency lighting you will need, selecting the correct positioning for them is also imperative. The location of the lights should comply with in The British Standards, Health and Safety (Safety Signs and Signals) Regulations 1996 guidelines however, you should pay extra attention to, changes of levels, stairways and long corridors. If you feel you could benefit from a free site survey on this please contact us today.  

;